Superior

Home Renovation & Contracting
Kitchener - Waterloo & Area
We're on a mission to help build long-lasting brands that shape and define an entire industry through thoughtful design. We make it our priority to help you spot potential pitfalls before we even start on site, meaning you get a realistic quote and your project is delivered to the highest quality, on time, on budget with minimal stress!
Featured Projects
Renovation & Construction Projects In Kitchener, Waterloo & Area
---
We design and create beautiful contemporary laundry rooms utilizing all the luxury materials, finishes, components and appliances that suit your project. This allows us to deliver amazing laundry rooms. We have built a fantastic reputation for providing high-quality services in Kitchener, Waterloo, Cambridge and Guelph for our clients. All of our clients are pleased with the work we provide and know that they can trust Superior Finish Contracting to provide the luxury renovation installation they need on time and within budget.

Need more space? A basement renovation is one of the best ways to increase the space and value of your home without having to move. Did you know that a basement renovation can add as much as 20% in value to home, which means you are highly likely to make money from your renovation in the long term. Call or e-mail us for a free no obligation basement quote today. Superior Finish Contracting has built its reputation over three decades, solidifying our leading position in the Kitchener-Waterloo area. Above all, we strive to be the most prompt, courteous, professional and transparent custom home addition contractors in Kitchener-Waterloo.

Added Space – Transform the way you live. Is your home starting to feel cramped? A custom home addition is a perfect option for adding functional space without the challenging hassle and significant expenses involved in moving. You will be able to offer accommodation for your guests, a new baby, or arrange personal belongings effectively. Furthermore, the extra space can be converted to an office for those who work from home. The new room or rooms can also be used as an entertainment room or home gym. The newly added space can transform the way you live. Call or e-mail Superior Finish Contracting for a free non obligation renovation quote. With 14 yrs of framing experience and 17 yrs of experience in home renovations, you can be sure to get the best renovation contractor in the region.

If it's time for a bathroom renovation, it's best to call in the experts. Renovating your bathroom is almost always an excellent investment, adding luxury to your bathing experience and value to your home. When considering a bathroom renovation for your home or business, you need a service company that is second to none. Superior Finish Contracting are bathroom design and installation experts serving Kitchener - Waterloo - Cambridge and Guelph. With our wealth of experience and transparent fee structure, we'll make renovating your bathroom into a stress-free experience.
Contracting Services
Superior Finish Contracting Kitchener-Waterloo
---
---
Home
Renovations
We are experts in home renovations. Since 1989 we've been creating beautiful renovations in the Kitchener-Waterloo area. Our team of skilled and qualified tradesmen are guaranteed to please.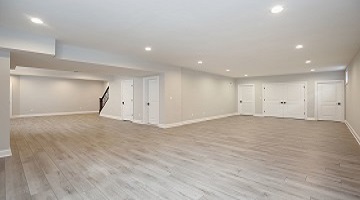 ---
We love finishing basements, and you will love it when its complete. A basement renovation is a great idea when your family is growing and you need more space. It will also increase the value of your home.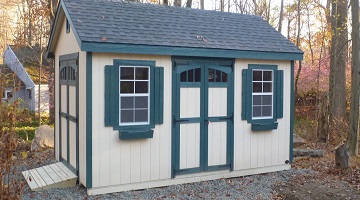 ---
Garden
Sheds
Sheds come in all shapes and sizes. When you run out of room in the garage, a shed is a useful spot to store bikes, sports equipment, tools, pool supplies, and backyard furniture in a convenient easy-to-access area of your yard.
---
Kitchen
Renovations
We create beautiful kitchens. We can work with your designers or we can design and build your dream kitchen for you. Superior Finish has a great reputation remodeling kitchens.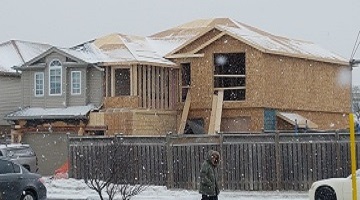 ---
Custom
Additions
Need more space but don't want to move? Look no further, we are custom home addition experts. We have over 14 years of experience in framing homes and another 17 years of experience in home renovations.
---
Custom
Pool House
A pool house not only looks good, but it also is a fantastic place to entertain if you have pool parties, or if elegant outdoor dining is in your plans. A pool house is one of those havens that will make your day, almost every day.
---
Bathroom
Renovations
Superior Finish Contracting has a reputation for its beautiful bathroom and en-suite designs. Your new bathroom will be easy to maintain and built to please for many years to come.
---
Project
Management
If you need your project to be managed from start to finish, look no further. We have the experience and the connections with highly skilled sub-trades to get the job done on time and on budget.
---
Deck
Fence
Adding a deck to the backyard of your home can be a very pleasant addition to enhance the time spent outdoors with your family, enjoying the sun, or having a family bbq. We always make sure they are built to fit your home.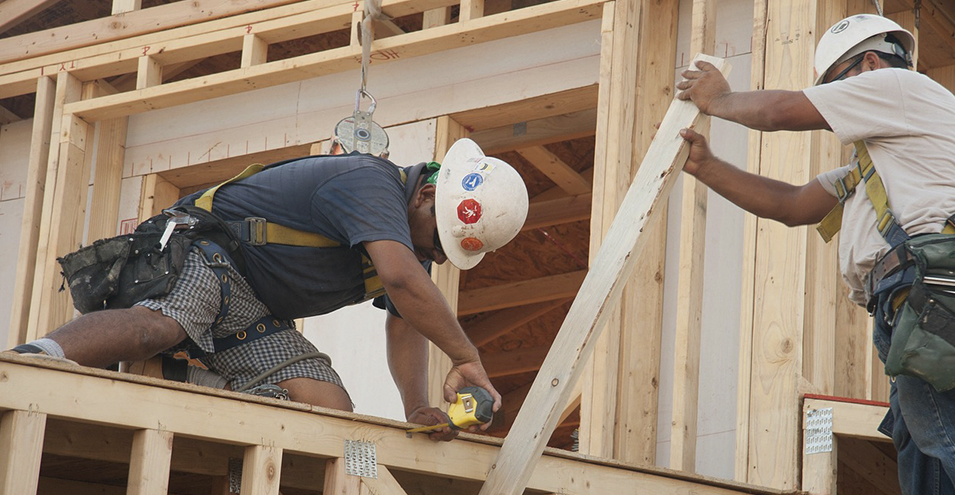 Fast & Reliable Contractors
We are a family owned and operated business and have been serving the Kitchener – Waterloo region for over 30 years. Contact us for a free estimate on your project.
Excellent experience. We had delayed our renovation and were in a bit of a pinch getting the basement done before the holidays. Superior Finish quoted and then worked to meet our needs at each turn. Quality of work is beyond compare and the trades used were friendly and accommodating. And at the end? The quoted price stood. Outstanding.  

Terry and his team did a great job in finishing our basement. They had provided us many suggestions for our basement and they were very detail with their work. They were always on time and handled everything professionally. They had made this project stress free for us. We truly enjoyed working with them and betting yet, enjoying the beautiful basement they had done. Great job! Polly

We had Terry and Tony complete a bathroom renovation at our store which was done on schedule and on budget. Looks completely amazing compared to the drab, dated washroom we once had. We appreciated the design ideas that Terry and Tony had to maximize the space that was available. The professionalism and commitment to completing the project within the time allotted was superb. I would highly recommend these guys. Thanks again Trent Bellefeuille

Terry and Tony came out did some repairs to our deck and wheelchair ramp and they scrubbed the mold off. Great job guys!!! Thank Mike Roy

Terry has done a number of projects at our house and every time we are so pleased with their work. They work well with us to determine what the best ideas are for the end result we want, they are tidy workers and ultimately the end result is top-notch.

Finished Basement with Bathroom, New Kitchen, Complete Reno of Bathroom, 2 Decks and Much More. When I moved here in 2011, I interviewed five contractors to finish my basement. Terry was the only one who took the time to sit down with me and explain what they would do and what it would cost. I have always been so thankful that I hired them. As you can see from the amount of work they have done for me, I can say confidently that their work is detailed and perfected- no short cuts or inferior material. They have years of experience and it is obvious from the results I have received. I would recommend them to anyone who is looking for top-notch renovations at a reasonable price.

I hired Superior Finish to complete a redo my 325 sq ft basement - it was finished by the previous home owner but not done well. Terry and Tony came out for a quote and had a clear vision on what to do with the space, which was made me feel very confident in their abilities. Terry returned a quote to me within 24 hours - no other contractor got me a quote that quickly.They started work on Jan 7 2020 and were finished by Jan 16 2020. The crew arrived every day at 8am without exception. Terry consistently kept me informed on the progress of the project. I requested some extra plumbing work to be done and Terry hooked me up with a reliable plumber. There was an unforeseen plumbing issue that happened on a Friday night and Terry came right over to take a look and help me clean up. This was something that was not at all his fault and I wasn't expecting anything to be done about it until Monday, but Terry made sure the issue was quickly resolved for me the next day.There were no extra costs, they stuck to the budget 100%. I'm very pleased with the work completed by Superior Finish and plan to use them again for future projects in my home.

I recently had a small bathroom renovation done by Superior Finish Contracting, I couldn't be happier very knowledgeable and professional, The crew was there at 8 am everyday and cleaned up at the end of every work day. I would highly recommend the Superior Finish Contracting to anyone that needs home renovations.